Top 10 Destinations to Visit in Suffolk
Summer has ended, but there are still plenty of reasons to leave the house. Here are 10 great destinations to visit in Suffolk.
Whether you're a fan of famous art, classical architecture, wildlife, or beautiful landscapes, there is something for everyone to love in Suffolk. Here are our top ten picks for things to see and do in the beautiful East Anglian coastal county of Suffolk.
Sutton Hoo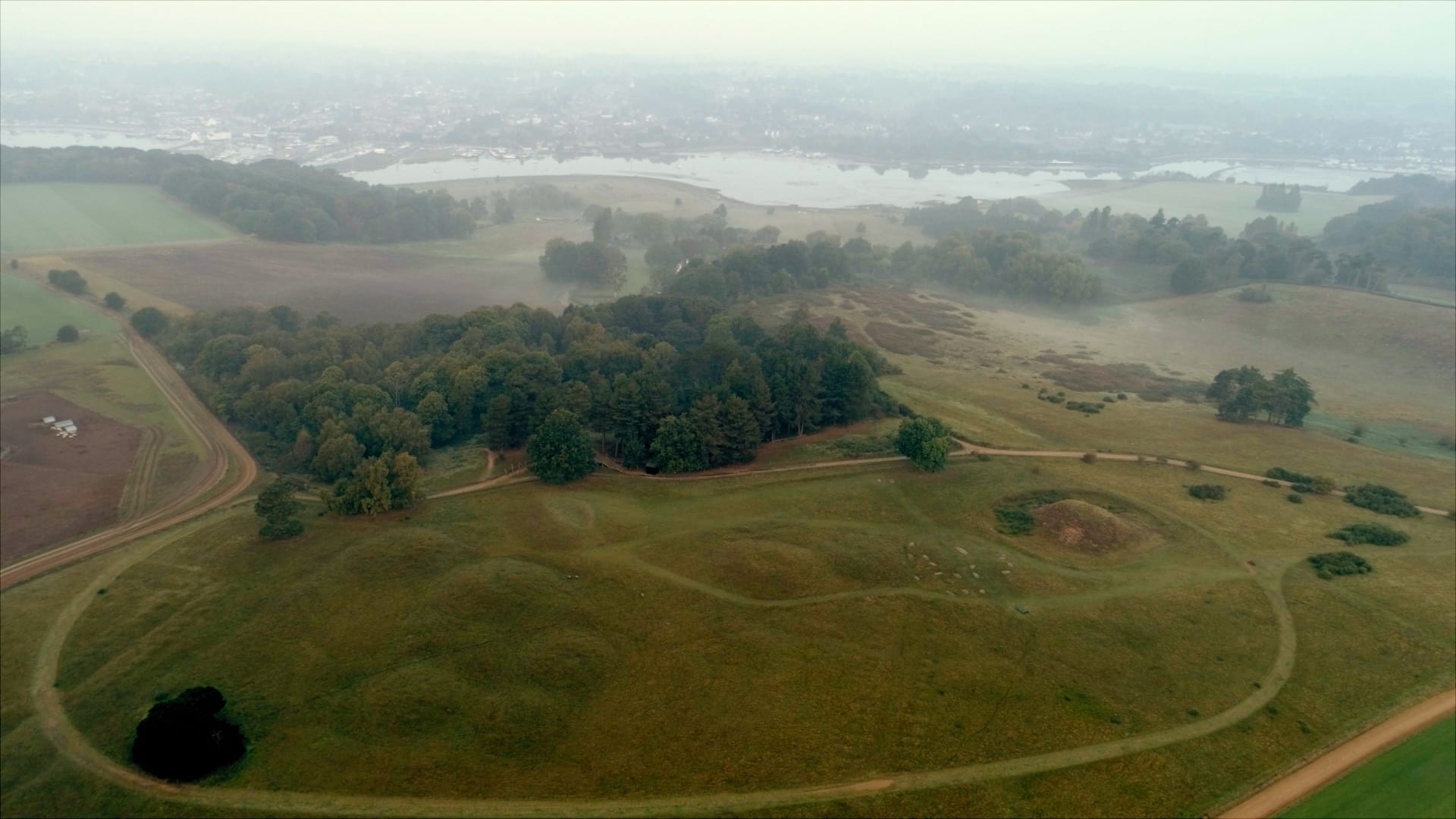 Sutton Hoo is the extraordinary home of ancient royal burial sites near Woodbridge, Suffolk. The cemeteries date back to the 6th and early 7th century. One of them once contained an undisturbed ship-burial, where an abundance of Anglo-Saxon artefacts were found.
Sutton Hoo boasts various exhibitions and things to do. The exhibition space contains the 1400-year-old ship, replica treasures, and much more. You can also explore Sutton Hoo on foot, with walking trails of various lengths available, as well as guided tours.
Suffolk Coast and Heaths AONB
Founded in 1970, Suffolk Coast and Heaths is an Area of Outstanding Natural Beauty with plenty to offer. The area contains features including ancient woodland, commercial forestry, estuaries of five rivers, farmland, salt marsh, heathland, mudflats, reed beds, shingle beaches, and low eroding cliffs.
The Orford Ness shingle spit is a Nature Reserve that forms part of the AONB. It is linked to the mainland in Aldeburgh, separated by the Alde river. It also boasts the Orfordness Lighthouse. The site was used in the Cold War for secret military experiments by the Ministry of Defence, and was also the site of the first experiments that led to the development of radar technology.
RSPB Minsmere is another nature reserve included in the Suffolk Coast and Heaths AONB, and is owned and managed by the Royal Society for the Protection of Birds. It covers areas of diverse vegetation, forming habitats for a wide variety of birds, plants, and other animals. The reserve features a visitor centre, eight bird hides, and an extensive network of footpaths.
Framlingham Castle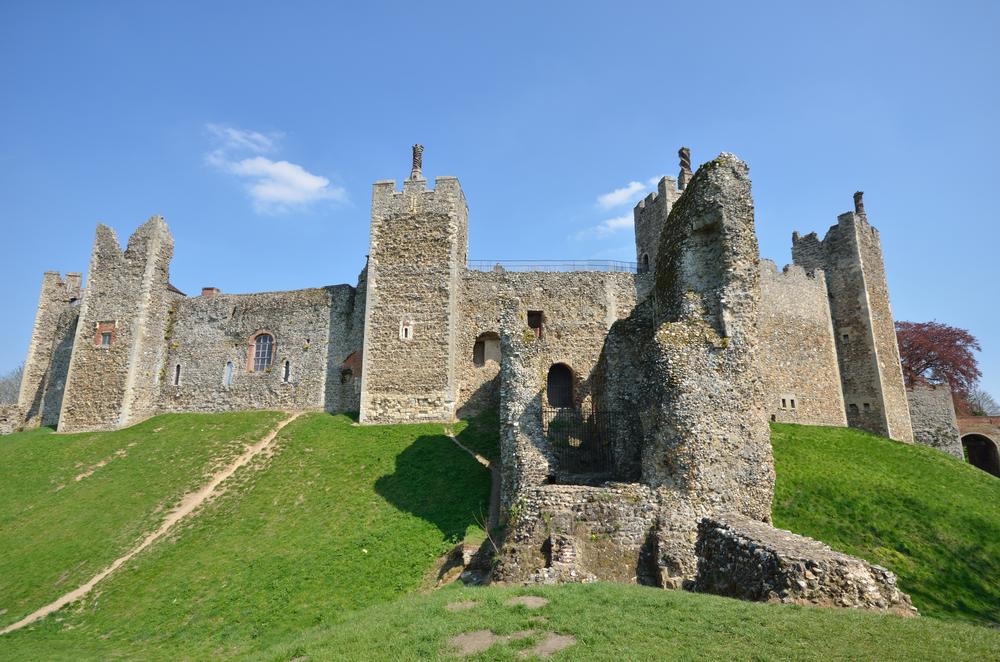 Believe it or not, Framlingham castle is a castle in the market town of Framlingham, Suffolk. Originally, there was a castle at the site in the early 12th century, but it was destroyed by Henry II following a revolt. After this, a new castle was built by Roger Bigod, Earl of Norfolk. In the 15th and 16th centuries, two artificial meres were added to the site. Interestingly, Mary Tudor stayed at the castle before her coronation. The castle was also used in WW2 as a strategic point in case of German invasion. Most recently, Ed Sheeran's 2017 hit "Castle on the Hill" was inspired by Framlingham Castle, and features in the music video. You can discover the history of the castle, enjoy beautiful views from the ramparts, and taste Tudor-inspired treats in the cafe.
Pleasurewood Hills
On a 59-acre site near Lowestoft lies Pleasurewood Hills, a theme park that features roller-coasters, thrill rides, a kids zone, shows, and more. If you're looking for a fun day out for the family, consider going to Pleasurewood Hills! With over 35 rides, shows, and attractions, the park is open for enjoyment from 10 to 5 every day.
Southwold Pier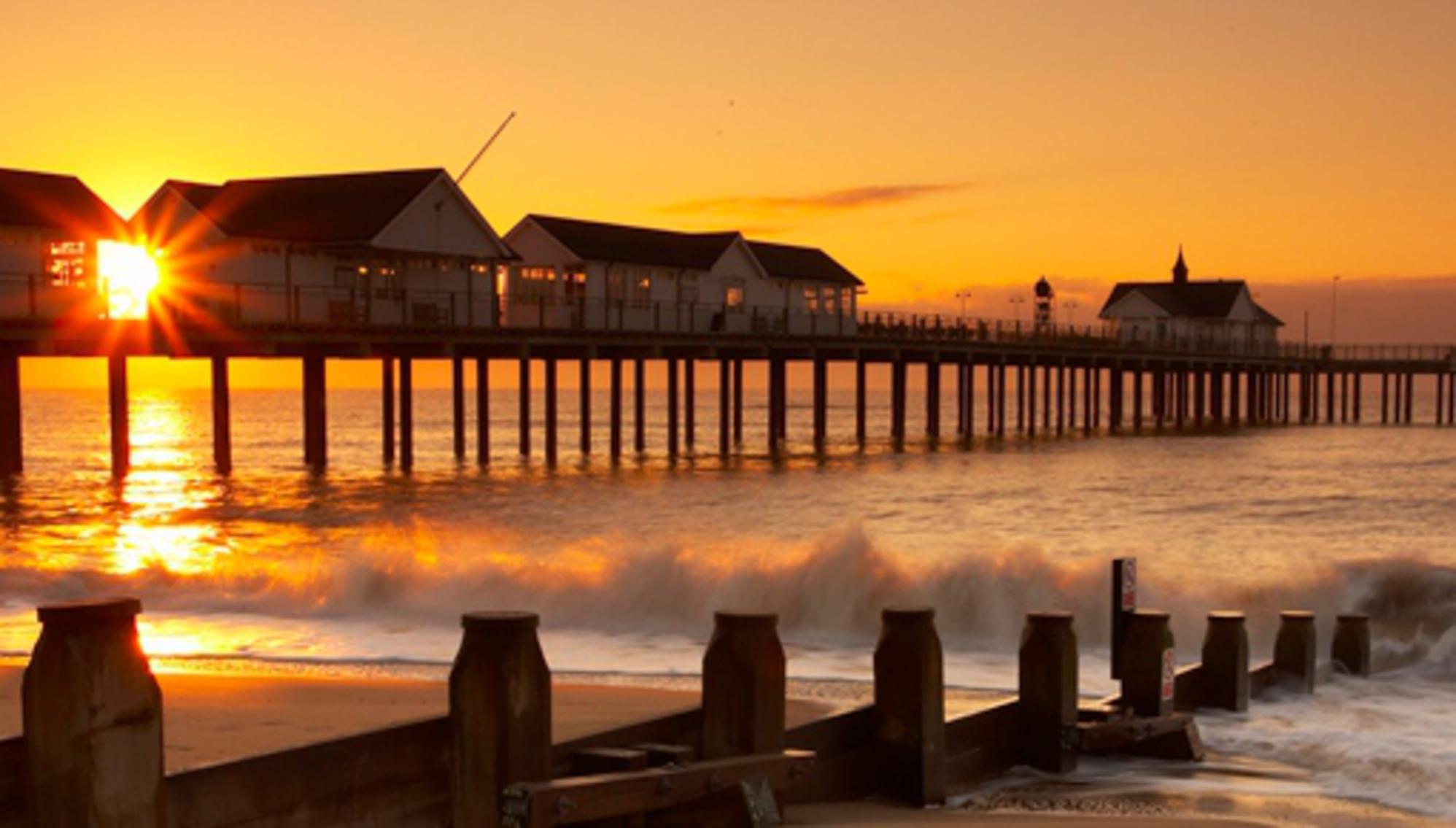 Southwold Pier extends 623 feet out to the North Sea, meaning there is lots to do for all the family with plenty of shops, cafes, and an amusement arcade. First built in 1900, the pier suffered a lot of damage due to storms and wartime precautions. It was restored many times and ultimately reopened in 2001, with a new T-shaped end added in 2002. Most establishments on the pier are open all day, so come to visit whenever you like!
Ickworth House
Ickworth House is a neoclassical country house set in parkland near Bury St. Edmunds in Suffolk. Built in the late 18th and early 19th century, the house is one of England's more unusual pieces of architecture, featuring a large central rotunda. Inside Ickworth House, there are many artefacts to discover, including a collection of fine Georgian silver, Regency furniture and porcelain, books, and fine paintings. You can visit the parkland, Italianate gardens, house, and visitor shops and cafes.
Willy Lott's Cottage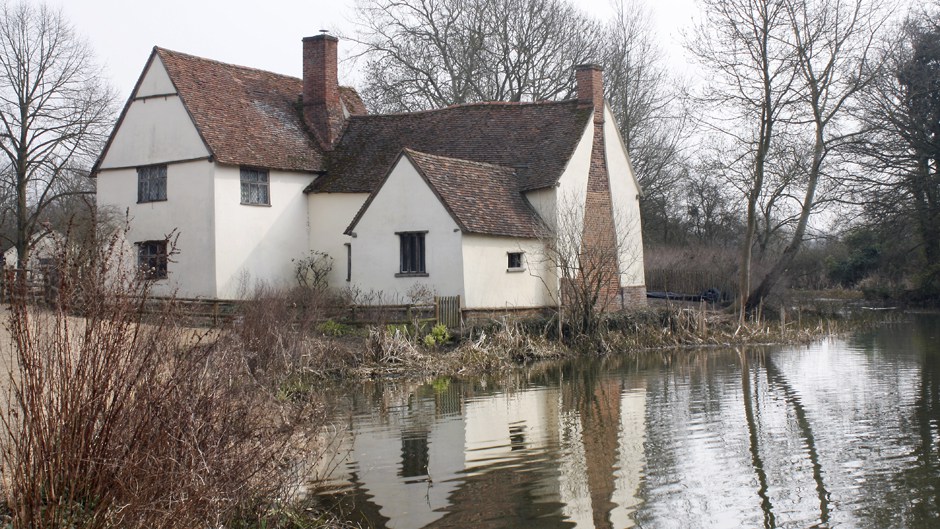 Dating back to the 16th century, Willy Lott's Cottage features in several famous John Constable paintings, including the notable Hay Wain. Located in Flatford, East Bergholt in Suffolk, the cottage was named after a tenant farmer who lived in it in the late 18th and early 19th centuries. He worked the 39 acres around Flatford which formed Gibbeon's Gate Farm. However, it was only named Willy Lott's cottage in 1920, following a renewed interest in John Constable's art.
Landguard Fort
Landguard Fort sits at the mouth of the River Orwell in Felixstowe, Suffolk. It was first designed to guard the entrance to the Port of Harwich. Since the 1540s, the site has been home to various fortifications. The current fort officially lost its national military purpose in 1956, but locals took interest in it once more in the 80s, so that it became open to visitors as it is today. With its rich history of battle, the fort is an excellent site to explore and learn about.
Africa Alive!
Africa Alive, formerly known as Suffolk Wildlife Park, is a safari-themed zoo just south of Lowestoft in Kessingland, Suffolk. The sprawling park covers 100 acres and contains more than 80 species, including the rhino, lion, and ostrich. You can discover the many different animals on foot, or you can board the African Express road train. There are also many activities and events you can take part in. Africa Alive makes for an exciting day out for the whole family!
Bury St. Edmunds Abbey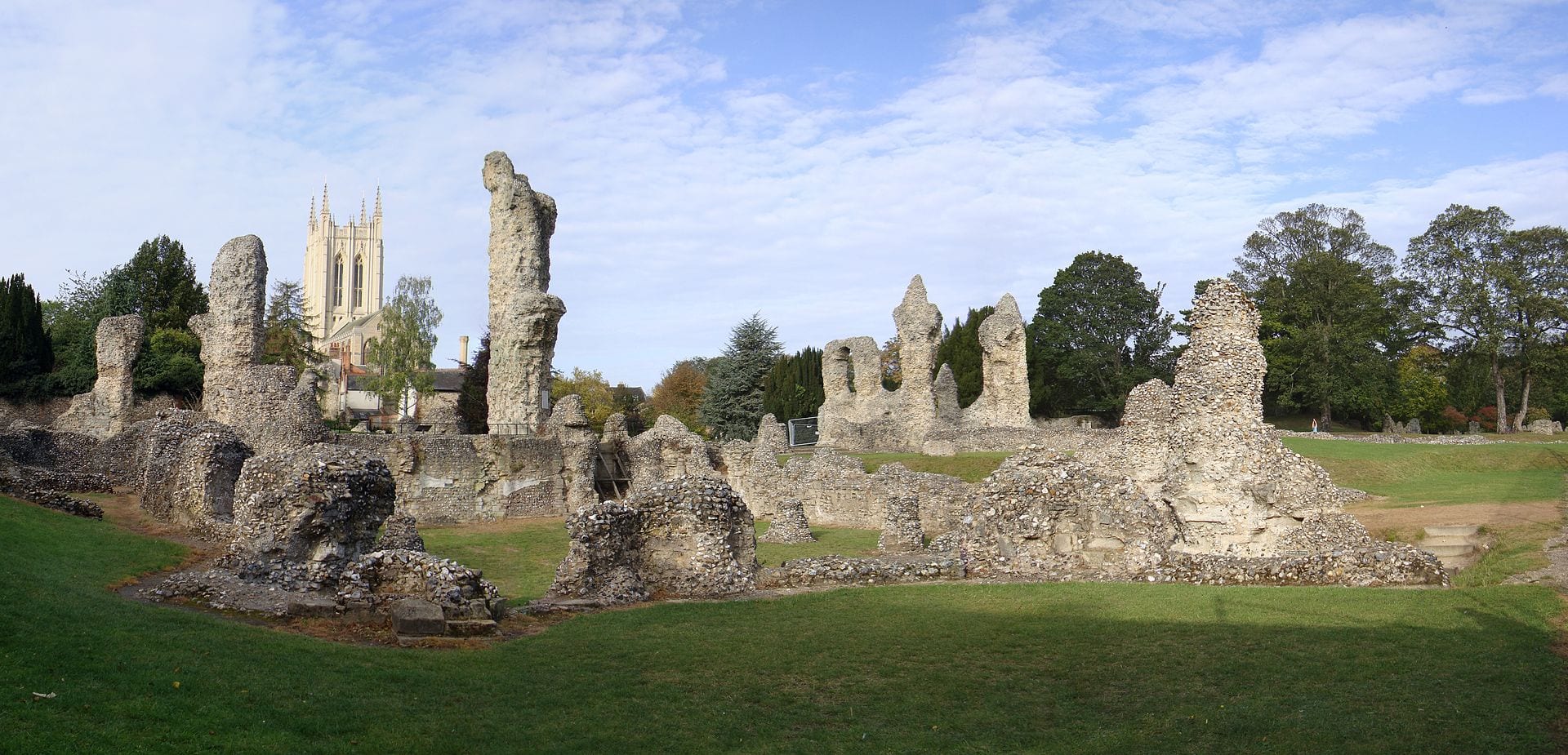 Located in the heart of Bury St. Edmunds, the abbey used to be one of the richest and most powerful Benedictine monasteries in the country. The ruins of the abbey church and most other buildings are mere rubble cores, but two huge medieval gatehouses survive, as well as two secondary medieval churches. The abbey houses relics of the martyred Anglo-Saxon king St. Edmund, whose remains were moved there in 903. His shrine became a place of pilgrimage, leading to the development of the abbey and eventually the whole town. The Abbey lost its powerful role in 1593 with the Dissolution of the Monasteries.
If you need transport to attractions like these in Suffolk, get in touch with Hunter Express to book a taxi today. You can call us on 01473 213213, use our online booking service, or download the app.