Are you a new or returning student living in Ipswich and eager to get back on the sesh? Here are all the pubs and bars you need to know about as a student in autumn 2018.
Welcome (back) to university in Ipswich, the beautiful waterfront town of Suffolk. This is the time of year to worry about books and supplies for the term ahead. It's a time to be excited about a new term of expanding your knowledge and developing your mind. But most importantly, it's time to socialise, see your friends, meet new people, and have a bit of fun. You only go to uni once, after all! (Okay, maybe more than once, who knows… The point is – you've got to enjoy life while you can.)
Pubs are a great place to meet up with friends, have a few drinks, play a game of pool, or listen to music. They're also good places for those first-time tinder dates or a delicious hot Sunday roast. If you're a student and a pub person, don't miss these excellent establishments in Ipswich.
The Fat Cat Free Mouse
288 Spring Road, IP4 5NL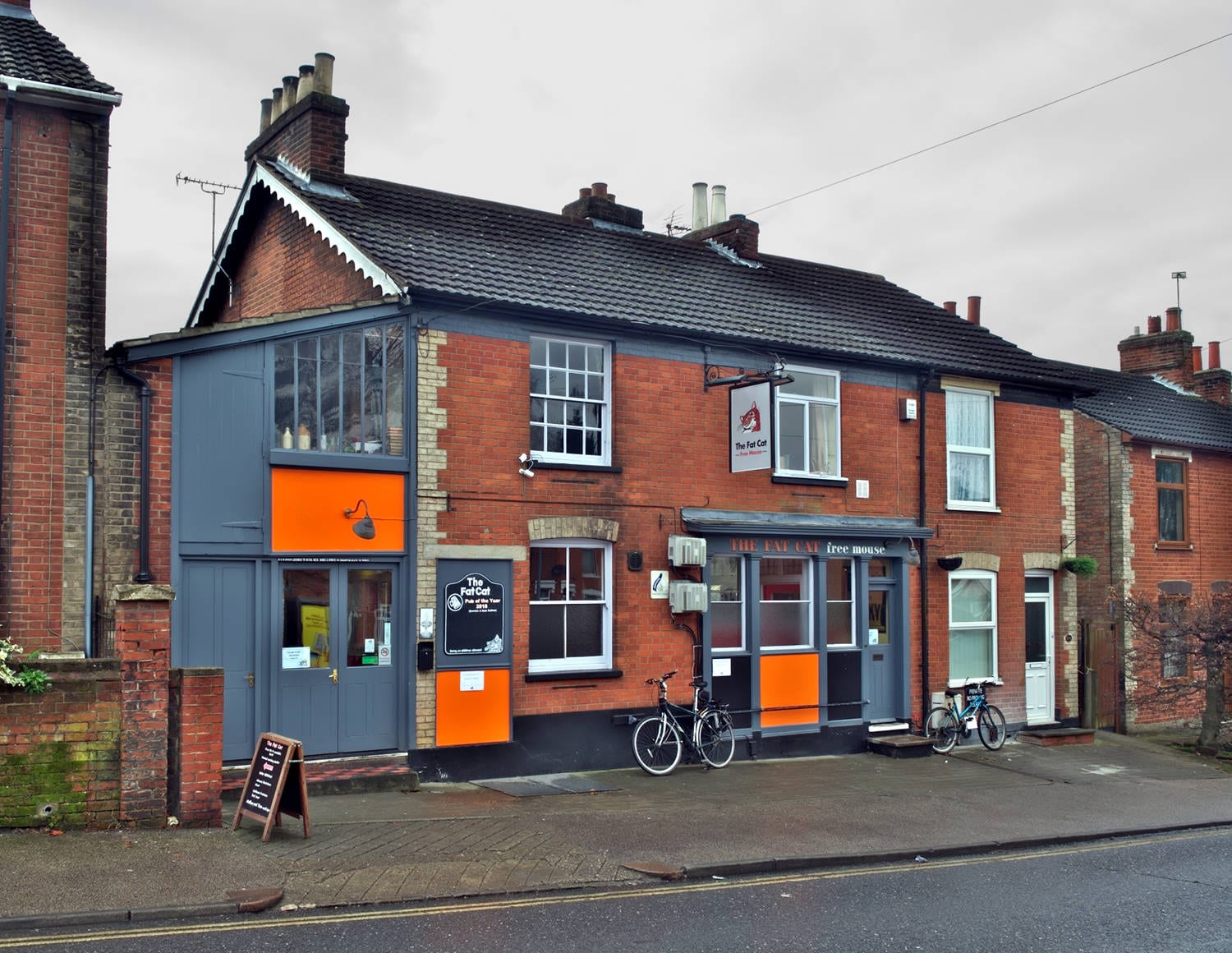 From the front of the building, this amusingly named "Free Mouse"  may not look like much, but do not be deceived. A traditional ale pub, The Fat Cat boasts an assortment of over a dozen ales on tap at all times, but they also have a great assortment of other drinks. There is a spacious outdoor seating area surrounded by greenery and blossoms in the summer. The pub allows its visitors to bring their own food from other places Mondays through Thursdays. They serve bar snacks too, but these are often limited to crisps and their famously delicious scotch eggs. Locals and visitors from afar alike commend the pub for its fantastic atmosphere. Without music or game machines, it is a fantastic vibe for relaxed conversation and drinks.
Man on the Moon Pub
86 Palmcroft Road, IP1 6QX
A fantastically friendly pub, Man on the Moon is known for its bar games, excellent food including Sunday roasts, and consistently lively atmosphere. Prices are very reasonable; you can get a pint of lager for under £3 and 2 roasts for £10, for example. Though often busy, the pub is known for its friendly and super-efficient service. The spacious outdoor area is great for nice weather (and for smokers). There is a quiz night every Thursday at 9, so bring your friends to show off your general knowledge (without injuring your bank account too heavily).
The Dove Street Inn
76 St. Helen's Street, IP4 2LA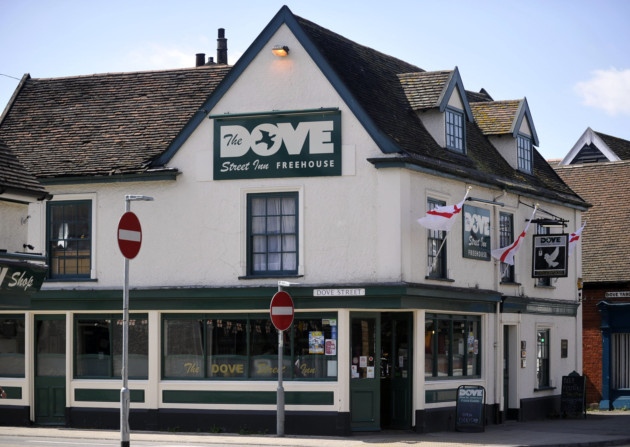 Within walking distance of the town centre, the Dove Street Inn is just far enough away to be slightly removed from the commercial business. The pub has an excellent selection of ales on tap, and serves a warm selection of traditional pub foods. There is a nice outdoor area for eating and drinking in the summer, and some covered smoking areas for the winter. The pub even has its own microbrewery which produces Dove Street Ale. There are frequently live entertainment events and beer festivals at the pub, as well as BBQs when the weather is nice. As a friendly pub, dogs and children are welcome, and you can also expect sports events to be playing on the TV.
Arcade Street Tavern
1 Arcade Street, IP1 1EX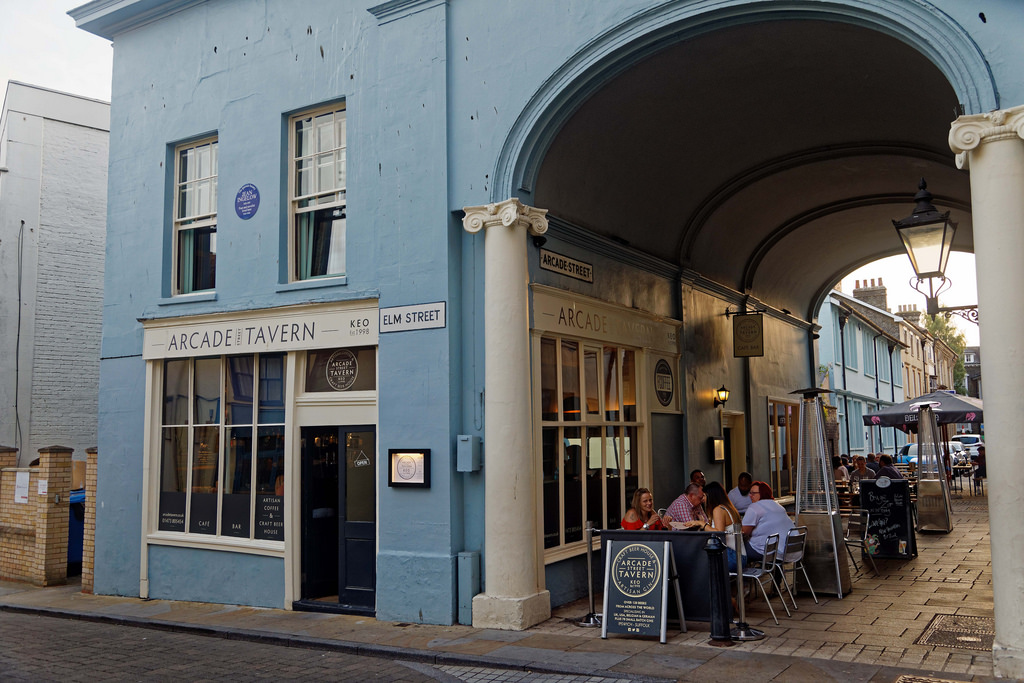 If you're a fan of gin or trying new beers, the Arcade Street Tavern is a great choice for you. With over 140 beers and more than 80 different gins, you'll have to come back more than a few times to try everything! The pub is fairly small and cosy, but still provides quite a lot f space, with two bars and a nice outdoor seating area. If you feel like treating yourself or a special someone, come to one of the many events held here, including street food, gin tasting, or beer and cheese pairing.
Press Start Gaming Lounge
12-14 Princes Street, IP1 1QT
This place offers everything you would expect from a gaming lounge and more. They have all the most popular games and consoles, including PS4, Xbox One, Nintendo Switch, and PCs. You can play solo or with friends. They even have a state of the art VR room so that you can fully immerse yourself in a virtual experience. You can rent the VIP room, with 60 inch 4K TV, a large reclining sofa, and room service for a truly deluxe gaming experience. You can also book private party packages for special events. They serve a selection of snacks and drinks, hot paninis and hotdogs, and alcohol after 7, when the lounge becomes 18+. There are regular gaming tournaments, so bring your friends and show 'em all who's boss.
St. Jude's Brewery Tavern
69 St. Matthews Street, IP1 3EW
This traditional local boasts many real ales and ciders for true drinkers. You will always encounter interesting people here, and it is a notoriously friendly place to drink. With the old "spit and sawdust" look, the pub, like its clientele, is full of character. This may not be the ideal place for a first date, but if you're up for a rowdy time fuelled by proper bevvies, this is the place for you.
Isaac's on the Quay
7 Wherry Quay, IP4 1AS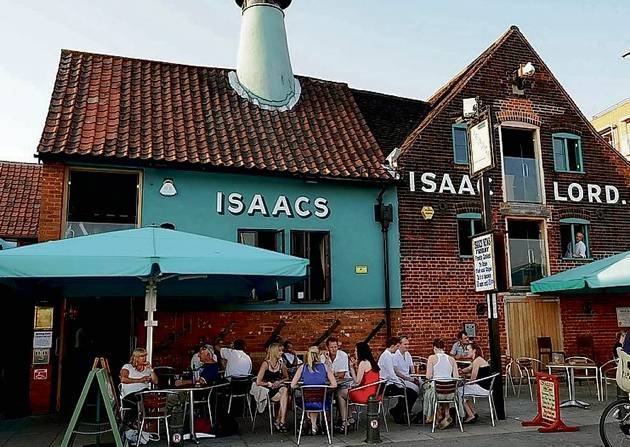 Set on a wonderful waterside location, Isaac's looks out over the docks, making it a perfect location for an outdoor drink on a sunny day. The smoking area is heated, so you don't have to worry about getting cold. They serve a selection of freshly prepared food from breakfast to dinner, using locally sourced ingredients and providing plenty of veggie, vegan, and gluten-free options. It also includes Pizza Al Taglio, a great pizza place right next door on the ground floor. An excellent bar and restaurant for romantic drinks as well as family meals overlooking the marina, Isaac's is a must-visit establishment in Ipswich.
The Steamboat Tavern
78-80 New Cut West, IP2 8HW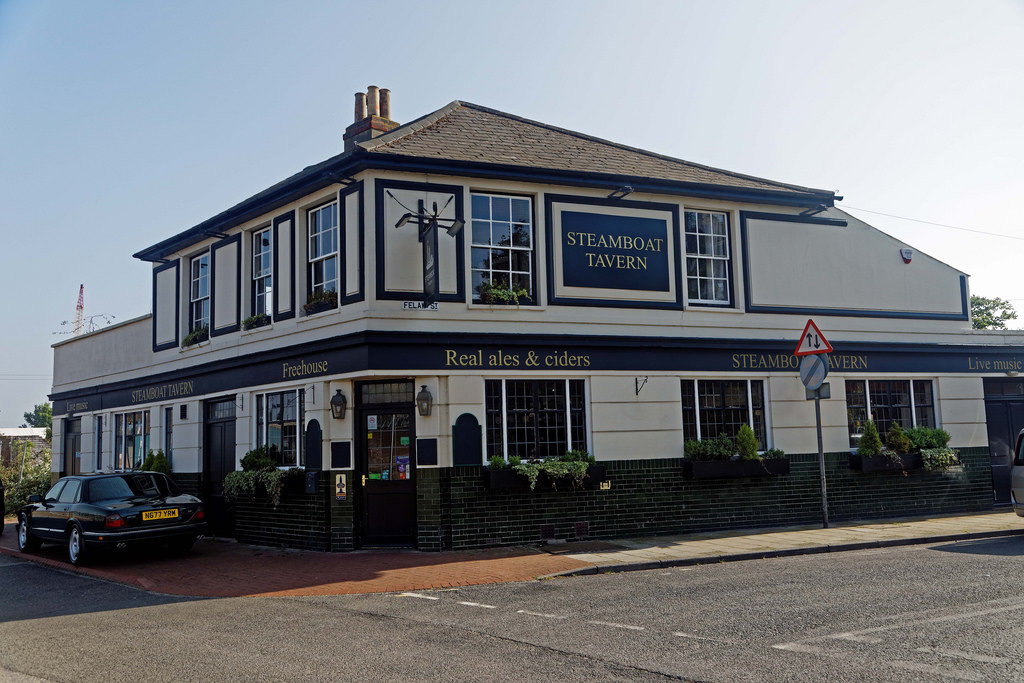 Often described as a lovely little local pub, The Steamboat has a lot to offer. They serve a great selection of real ales and ciders and traditional pub food, including Sunday lunch. You'll regularly find live music here, including open mic nights, jazz, and punk music. Ed Sheeran notably played at the Steamboat early in his career. The warm pub attracts many different crowds, including office staff out for lunch, families, football fans, jazz lovers, and punks. The decor indoors is imaginative and cosy, while the beer garden provides a nice outdoor seating area. For great ale, food, and live music, the Steamboat Tavern is a must-visit.
Briarbank Brewing Company
70 Fore Street, IP4 1LB
Briarbank serves a range of hand-crafted beers produced in their very own basement microbrewery. They serve a large variety of beers year-round, but also offer seasonal beers. Beer fanatics from all over the country have praised their beers, with The Black Horse Stout enjoying especial popularity. There is frequently live music or a festival going on here, so make sure to check it out sometime.